Core-Technology
Product innovation at Olympus, and the eventual commercialization of all Olympus products, is rooted in the company's policy of developing advanced technologies with the next 10 years in mind. New ideas and new technologies from Olympus lead to brighter futures for individuals and society.
Core-technology groups, organized by five types of workflows of how they create customer value


Ⅰ. Access Technology Group
When an Olympus product is used, it first must be carefully positioned to access the target (body part, etc.) that will be observed, examined or imaged. These technologies are handled by our Access Technology Group. In Medical Business, this includes, for example, technologies to give endoscopes with extra-small diameters or the maneuverability to negotiate curves in the large intestine. Other examples include technologies for remote observation using industrial endoscopes in Scientific Solutions Business and technologies for high-speed autofocus or image-stabilization photography in Imaging Business. Olympus works tirelessly to develop ultra-compact actuators that widen the scope of possibilities for diagnosis, observation and imaging.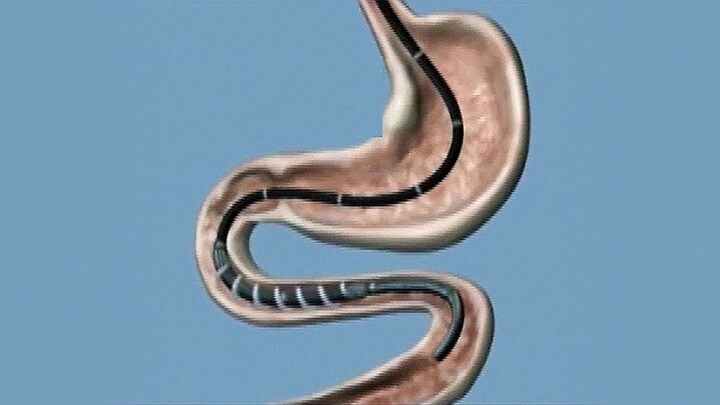 Technologies for fast, deep insertion into tubular organs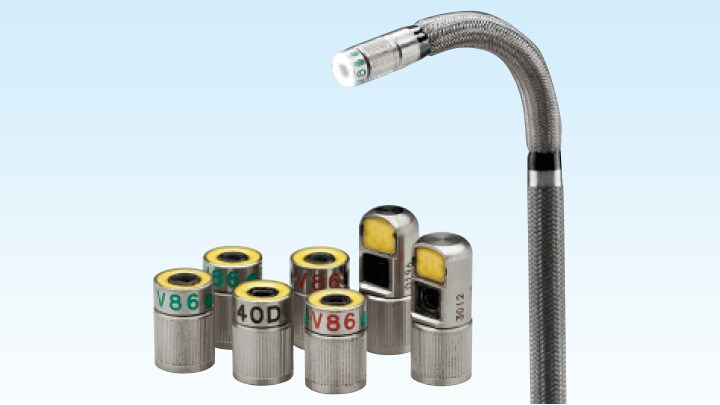 Versatile tip-end adapters for industrial endoscopes
Ⅱ. Imaging and Sensing Technology Group
Once the target of observation, examination or imaging has been accessed, the next set of technologies is for photography and imaging, and these are handled by our Imaging and Sensing Technology Group. Such technologies include 4K/8K resolution and 3D imaging, which are applied in all business segments of the company. Other technologies include, for example, image enlargement and image enhancement for endoscopic observation in Medical Business, live-cell imaging for real-time observation in Scientific Solutions Business, and in-camera focus stacking for macro photography in Imaging Business. Olympus continues to leverage high-definition image-processing and related technologies for improved diagnosis, observation and imaging.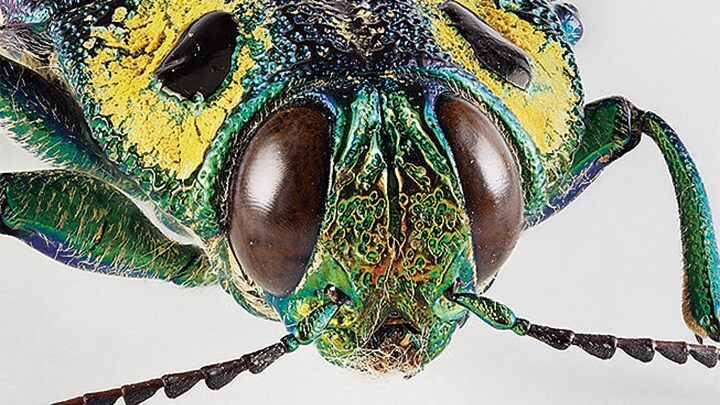 Depth-enhanced macro image in sharp focus from foreground to background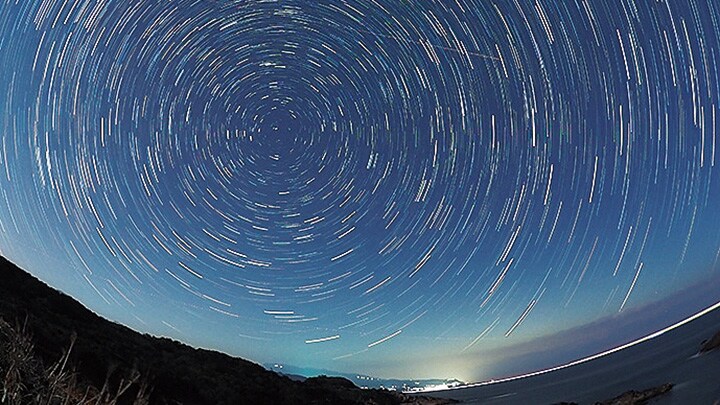 Live Composite creates photos that show the unbroken trails of light
Ⅲ. Recognition and Analysis Technology Group
Olympus offers technologies that evaluate images/video, which have been obtained with an endoscope, microscope or camera, for the purpose of identifying and diagnosing conditions that may require further medical, etc. attention. These technologies are the domain of the Recognition and Analysis Technology Group. In Medical Business, they include technologies for the discovery of pathological changes, such as narrow-band imaging (NBI), which uses light in a specific wavelength for enhanced observation. Other Medical Business technologies help to reduce the chance of misdiagnosis. Scientific Solutions Business technologies include those for living-cell observations made with biological microscopes, or nondestructive testing using failure/defect analysis.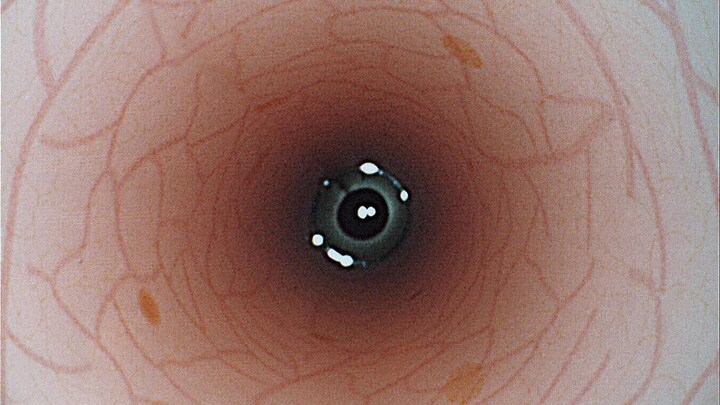 Standard observation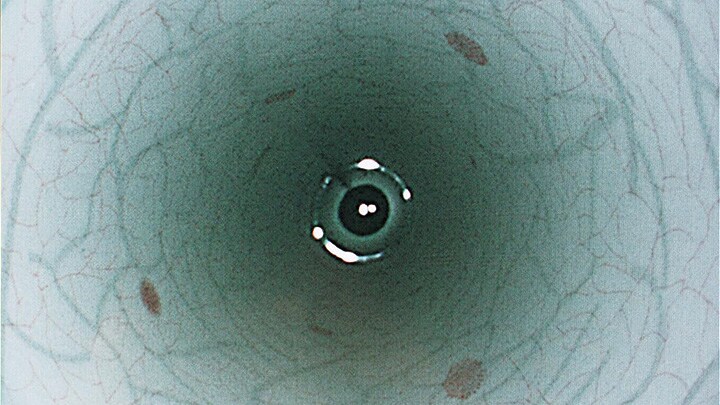 NBI
Ⅳ. Treatment and Surgical Technology Group
Our Medical Business uses technologies from the Treatment and Surgical Technology Group. In addition to our expanding lineup of endoscope instruments and energy devices for surgical procedures, we are also developing surgical energy devices for localized medical treatment in fields including otology, urology and gynecology, and robot technologies to provide surgeons with assistance when they perform operations.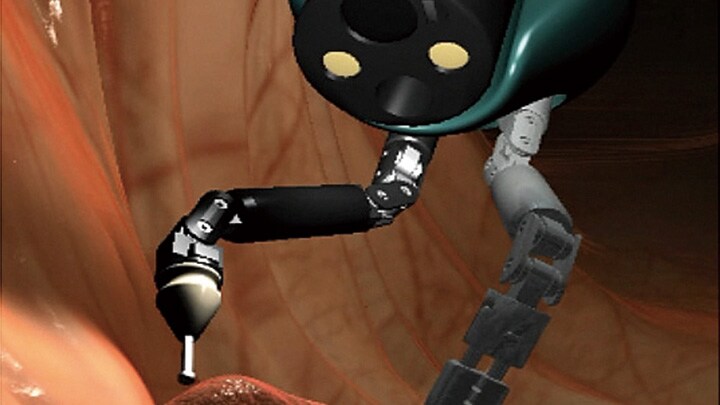 System for more flexible digestive-tract surgeries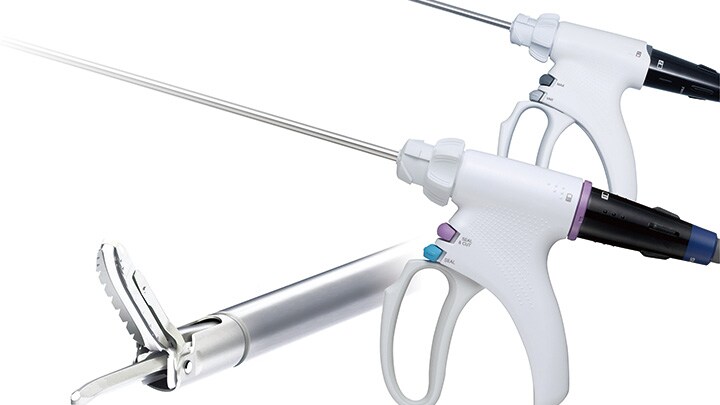 Surgical energy device offering improved performance
Ⅴ. Report and Evidence Technology Group
Technologies for recording evidence of diagnosis/treatments and use of devices, ultimately to help improve medical treatment, are handled by our Report and Evidence Technology Group. In Medical Business, these include technologies for recording endoscopic images and washing histories. In Scientific Solutions Business, such technologies provide solutions for simplified processing of large amounts of data and creating reports. Through the application of ICT, Olympus makes it easier for medical practitioners to share records and information, and in turn enables patients to benefit from improved safety and convenience.


ICT leads to improved quality in medical diagnosis and treatments