Centennial Celebration ActivitiesYouth Education Support Campaign
As part of its centennial celebration activities, Olympus took its Youth Education Support activities to the next level by setting a goal of "holding 100 Youth Education events around the world". Our heartfelt thanks to all the people whose cooperation and support helped us to reach that goal. Olympus will continue contributing to society through global corporate citizenship activities that make people's lives healthier, safer and more fulfilling.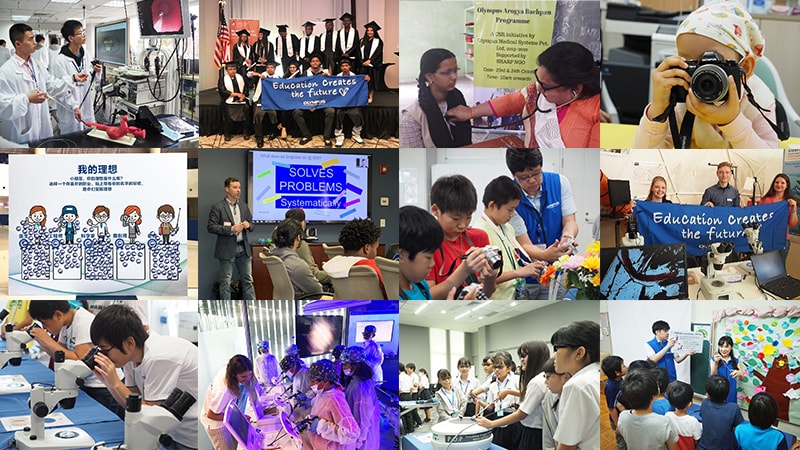 Global Event Report:
"100 Youth Education Events around the World"
A total of104*events were held
* Activities were carried out between April 2019 and March 2020

Related Link
Learning about Science and the Future

For elementary, junior high, and high school students, as well as teachers and other educators, columns have been set up to provide helpful hints and ideas for science projects, study aids for science, technology, and engineering courses, and career guidance.