Virtual Tour Simple Design Version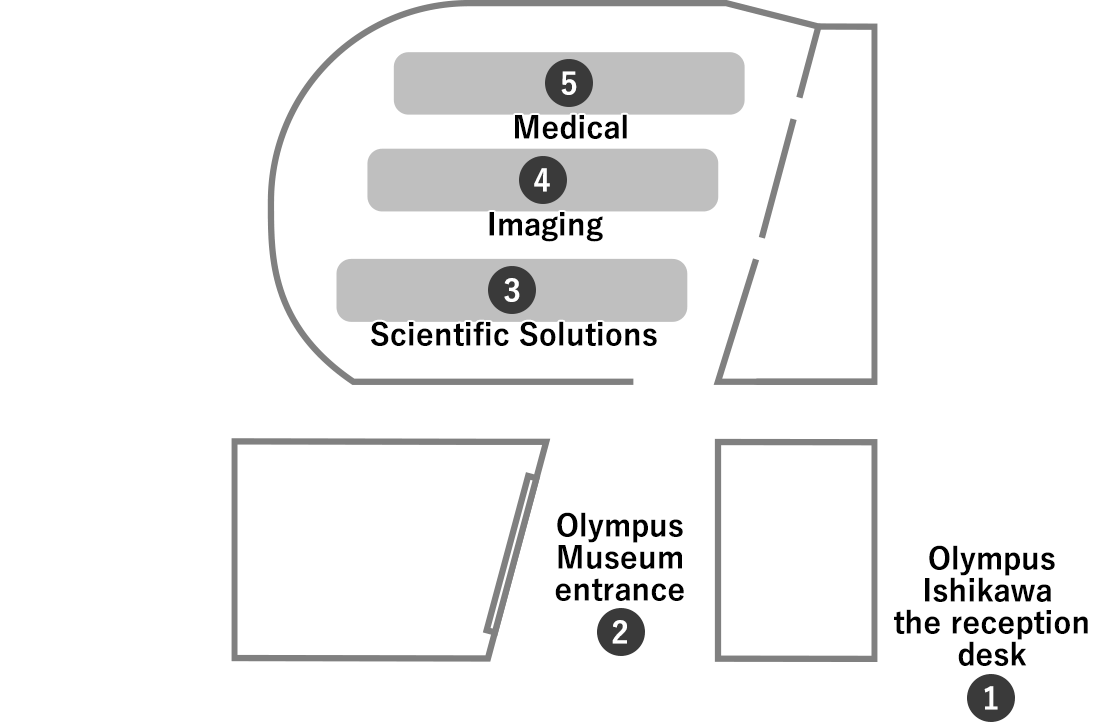 1.Olympus Ishikawa Facility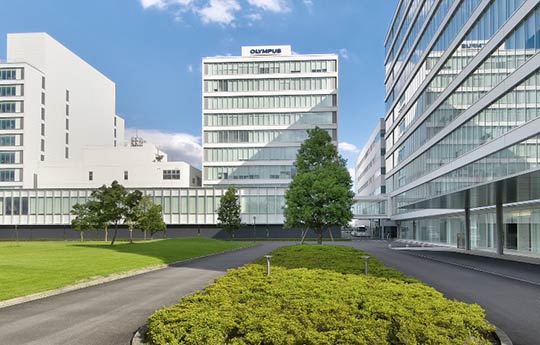 Please visit Olympus Ishikawa Facility at the reception desk.
2.Olympus Museum entrance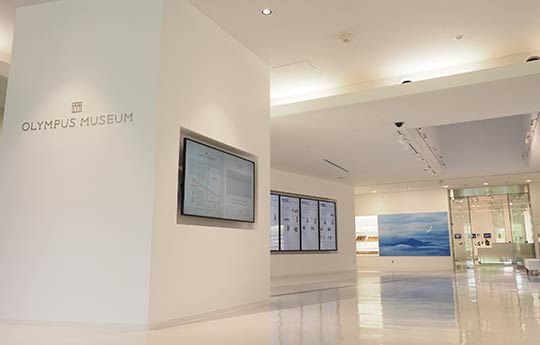 Our staff will show you Olympus Museum.
3.Scientific Solutions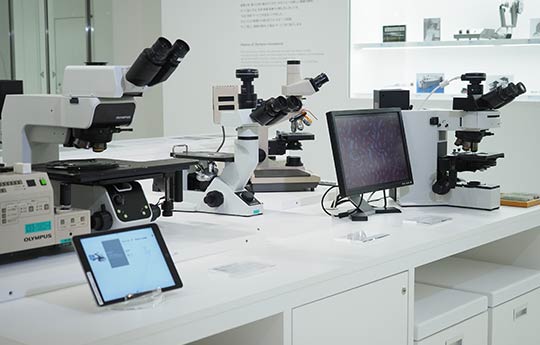 The display covers from Asahi, the first Olympus microscope (1920), to the microscope products that support cutting edge medical study, industry and research. Visitors can also experience non-destructive testing instruments and Industrial solution products.
4.Imaging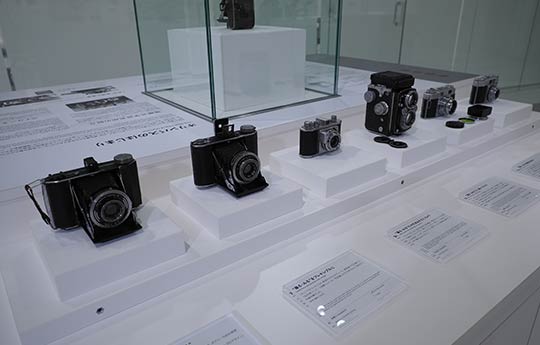 Beginning with the Semi-Olympus I (1936), visitors can view various famous models from the film camera era such as the Olympus PEN and OM series along with other historic products such as a microcassette recorder, audio products, and digital cameras.
* The cameras, audio recorders and binoculars are no longer owned or controlled by Olympus Corporation or part of its overall product portfolio. Since January 2021 these products have been transferred to and are being marketed, sold and distributed by OM Digital Solutions.
5.Medical
Visitors will find the I-type gastrocamera GT-I (1952) which was certified as a piece of Mechanical Engineering Heritage by the Japan Society of Mechanical Engineers. There is also a variety of Olympus innovative endoscope technologies, including a video endoscope system, devices used with endoscopes, endoscopic surgical products.