Charitable Donations by Employees
As an opportunity for each and every employee to make a voluntary contribution to society, Olympus uses its intranet to create a system that enables employees to easily participate in charitable contributions in the areas of healthcare and humanitarian aid, which are the priority areas and activities stipulated in the corporate citizenship policy. Since starting recruitment in December 2021, a total of approximately 1.7 million yen has been raised by approximately 200 employees in one year (as of December 2022), including medical aid for refugees, food aid for families in economic difficulty, and assistance for people facing humanitarian crisis due to the ongoing conflict in Ukraine.
We also participate in the "TABLE FOR TWO" program, which allows employees to purchase healthy menu items from the company cafeteria or in-house vending machines, with a portion of the purchase price being donated to charity. Donations collected are used to support school lunch programs in areas where poverty and malnutrition are serious problems.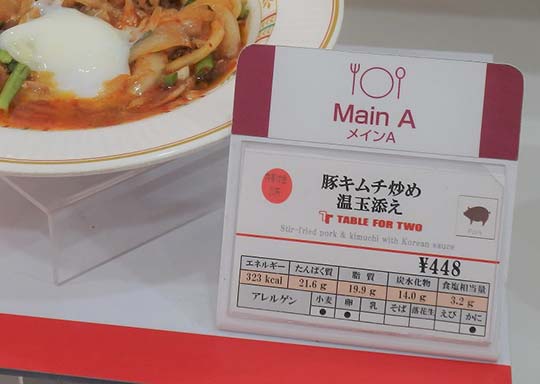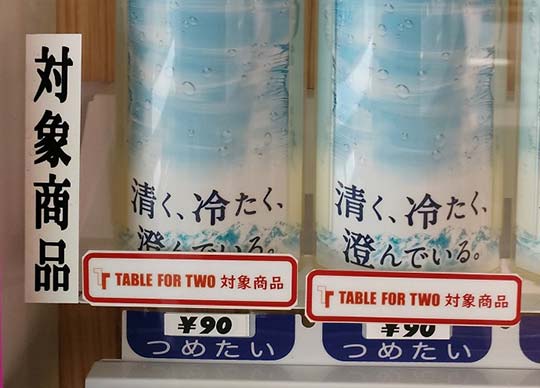 "TABLE FOR TWO" participation targets
Healthy menu at the company cafeteria and mineral water from the vending machine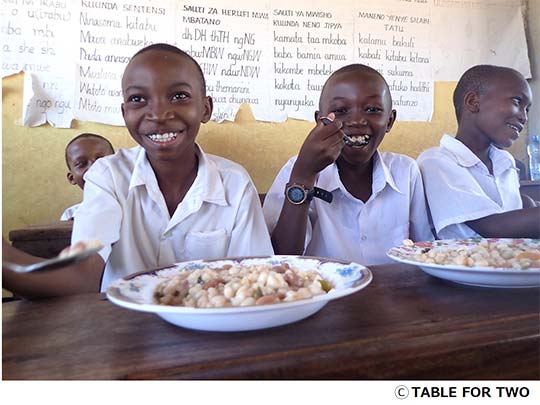 Zanzibar Islands, Tanzania
Smiling boys before school lunch
"TABLE FOR TWO" participation targets
Healthy menu at the company cafeteria and mineral water from the vending machine
Zanzibar Islands, Tanzania
Smiling boys before school lunch
Related Link