Expansion in 3D Surgical Endoscopes lineup with Deflectable Tip Type for VISERA ELITE II SystemSupport for Trouble-Free Surgery, with Intuitive Operation Providing Smooth Viewpoint Changes
December 5, 2017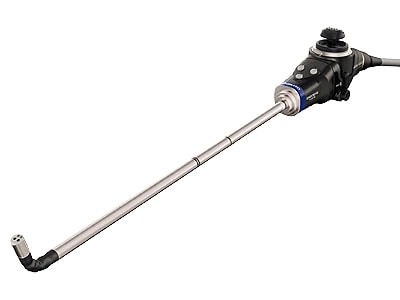 ENDOEYE FLEX 3D Deflectable Videoscope LTF-S300-10-3D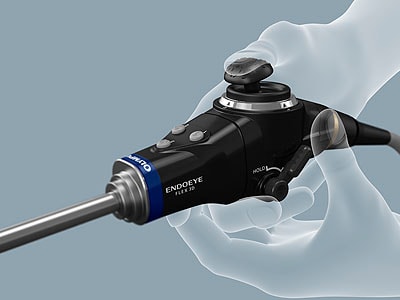 New joystick controller
---
Olympus Corporation (President: Hiroyuki Sasa) today announced the launch in Japan, Europe and parts of Asia from late December 2017 of the LTF-S300-10-3D ENDOEYE FLEX 3D deflectable videoscope, a new 3D surgical endoscope that is designed for use with the VISERA ELITE II.
News Release Details
Press releases are company announcements that are directed at the news media.
Information posted on this site is current and accurate only at the time of their original publication date, and may now be outdated or inaccurate.