Olympus Introduces EasySuite® 4K, the Next-Generation Integrated Operating Room Solution for HospitalsScalable platform aims to improve surgical teams' efficiency through native 4K support and full-room distribution of uncompressed ultra-high definition video
March 23, 2018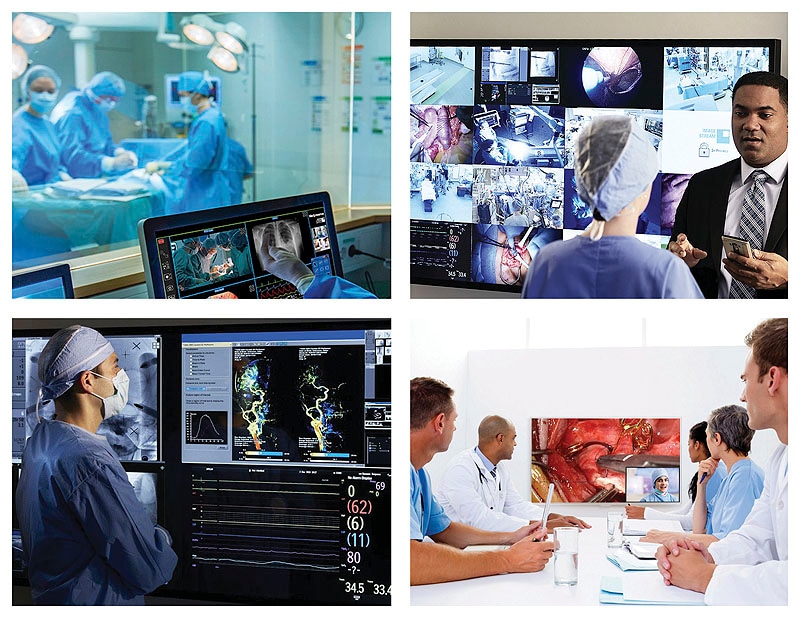 Olympus Introduces EasySuite® 4K, the Next-Generation Integrated Operating Room Solution for Hospitals. The scalable platform aims to improve surgical teams' efficiency through native 4K support and full-room distribution of uncompressed ultra-high definition video. EasySuite 4K will be introduced to the healthcare community at the AORN Conference March 24-28 in New Orleans, LA.
---
CENTER VALLEY, Pa. (March 22, 2018) – Olympus, a global technology leader in designing and delivering innovative solutions for medical and surgical procedures, among other core businesses, announced today the introduction of EasySuite® 4K. The next-generation OR integration system enables surgical and interventional clinicians to connect with the native and uncompressed visual insights derived from legacy, HD and ultra-high definition (UHD) medical sources to streamline pre-, intra-, and post-operative clinician workflows.
News Release Details
Press releases are company announcements that are directed at the news media.
Information posted on this site is current and accurate only at the time of their original publication date, and may now be outdated or inaccurate.