Olympus Announces Intention to Acquire Lithotripsy Systems from Cybersonics, Inc.Acquisition underscores Olympus' commitment to expanding U.S. manufacturing and enhancing treatment of stone disease
April 10, 2018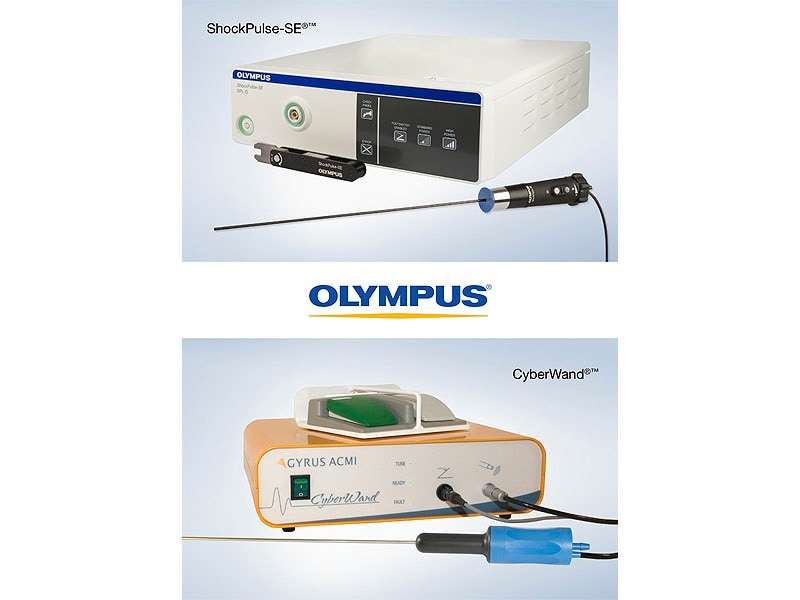 ShockPulse-SE(Above)CyberWand(Below)
---
CENTER VALLEY, PA (April 10, 2018) – On April 10, 2018, Olympus signed a definitive agreement to acquire lithotripsy system design and production technology from Cybersonics, Inc., based in Erie, PA. Olympus is a leading precision technology provider, designing and delivering innovative solutions for medical and surgical procedures, among other core businesses. Olympus' dual action lithotripsy system ShockPulse-SE®TM and CyberWand®TM, currently manufactured by Cybersonics, will now be part of Olympus' urology competence. This acquisition will further enable the company to improve clinical outcomes, reduce overall costs and enhance quality of life for patients.
News Release Details
Press releases are company announcements that are directed at the news media.
Information posted on this site is current and accurate only at the time of their original publication date, and may now be outdated or inaccurate.