Olympus celebrates its 100th anniversary on October 12~Reopens Olympus Museum in Tokyo after renovation-~
October 10, 2019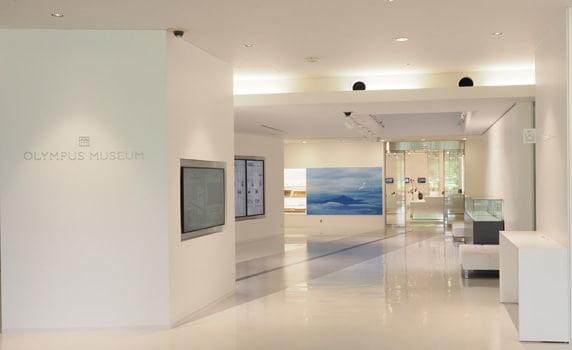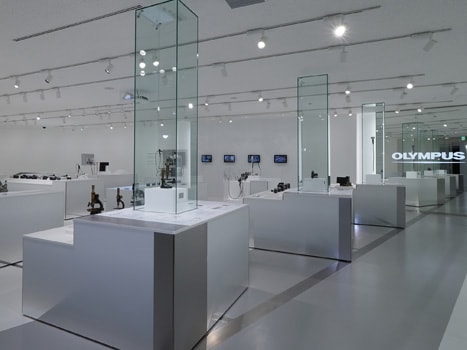 ---
Olympus Corporation (President: Yasuo Takeuchi) celebrates its 100th anniversary on October 12. In addition, the "Zuikodo" Olympus Museum of Technology and History will be reborn and opens as "Olympus Museum" on October 11.
Olympus Corporation was founded in 1919 (as Takachiho Manufacturing Co., Ltd.) and celebrates its 100th anniversary on October 12. Established with the aim of developing microscopes for domestic production, we launched the Asahi microscope and brought our first product to the market in the following year, and later our first consumer camera product the "Semi-Olympus I", which adopted optical technology that we had cultivated in the development of our microscopes. In 1950, Olympus became the first company in the world to commercialize a camera for the stomach, the predecessor of today's endoscopes.

Throughout our history, we have brought numerous products and services to the market as "world firsts", thereby contributing value to society in the fields of medicine, science, and imaging. We will continue to nurture an innovative corporate culture and grow as a sustainable global medtech company in order to fulfill our mission of "making people's lives healthier, safer and more fulfilling" as we enter into our next 100 years.

Yasuo Takeuchi, President and CEO, comments, "We can celebrate our 100th anniversary thanks to all those who supported us throughout our journey. We would like to express our sincere appreciation to the customers, investors, employees, business partners, and all others involved. With the announcement of Transform Olympus in January, we have set out to become a global medtech company. We are committed to implementing these initiatives systematically, and all of our employees are committed to making advances throughout the next 100 years. We are looking forward to your continued support."


Olympus Museum
To commemorate our 100th anniversary, the "Zuikodo" Olympus Museum of Technology and History located at Hachioji City, Tokyo, will be reborn, reopening as "Olympus Museum" on October 11. Further details on Olympus Museum can be found here.

Press releases are company announcements that are directed at the news media.
Information posted on this site is current and accurate only at the time of their original publication date, and may now be outdated or inaccurate.