Super Telephoto PRO Lens that Enables 1000mm Equivalent (35mm Equivalent) Handheld Shooting M.Zuiko Digital ED 150-400mm F4.5 TC1.25x IS PRO
November 17, 2020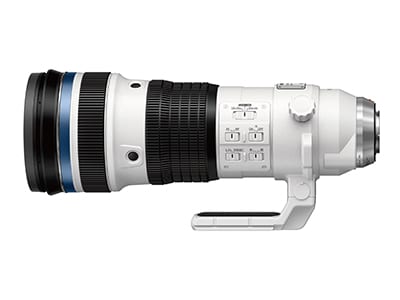 M.Zuiko Digital ED 150-400mm F4.5 TC1.25x IS PRO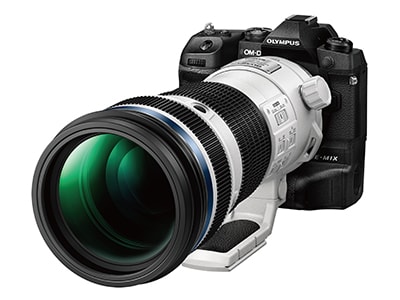 M.Zuiko Digital ED 150-400mm F4.5 TC1.25x IS PRO+Olympus OM-D E-M1X
---
Olympus Corporation (Director, Representative Executive Officer, President and CEO: Yasuo Takeuchi) is pleased to announce the new M.Zuiko Digital ED 150-400mm F4.5 TC1.25x IS PRO, scheduled to go on sale on January 22, 2021. This high-resolution, super telephoto zoom lens is equipped with a built-in 1.25x teleconverter and covers a wide focal length of 300-1000mm equivalent1. It is compliant with the Micro Four Thirds System standard. High-performance 5-axis sync IS delivers the world's strongest 8 shutter speed steps2 of compensation, enabling up to 1000mm equivalent1 handheld super telephoto shooting. When paired with the optional M.Zuiko Digital 2x Teleconverter MC-20, this lens is capable of up to amazing 2000mm equivalent1 super telephoto shooting. This lens is sold on order basis.

News Release Details
Sales Outline
Product Name
MSRP
Launch Date
M.Zuiko Digital ED 150-400mm F4.5 TC1.25x IS PRO


1,000,000 yen
(1,100,000 yen with tax included)

January 22, 2021

Main Features
High-resolution zoom lens that enables 1000mm equivalent1 super telephoto shooting
Compact, lightweight design with superb weather-resistant performance
World's strongest 5-axis sync IS up to 8 shutter speed steps2 of compensation and high-speed, high-precision AF
1 35mm equivalent
2 According to CIPA standards. When attached to OM-D E-M1X, with yaw and pitch applied to camera, half-press IS: Off, and focal length set to 150mm (35mm equivalent f=300mm), As of November 17, 2020
Press releases are company announcements that are directed at the news media.
Information posted on this site is current and accurate only at the time of their original publication date, and may now be outdated or inaccurate.