Olympus Certified as a 2023 Sports Yell Company by the Japan Sports Agency

March 1, 2023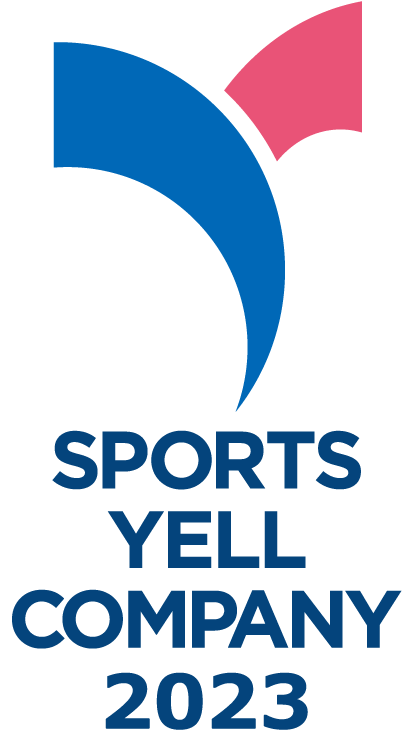 Sports Yell Company 2023 Logo
---
TOKYO, March 1, 2023 - Olympus Corporation (Olympus), a global medtech company committed to making people's lives healthier, safer, and more fulfilling, has been certified as a "Sports Yell Company" for three consecutive years by the Japan Sports Agency for being a company that is actively involved in promoting and supporting sports activities to improve the health of its employees.
Key Examples of Olympus Initiatives for Improving Employees' Health
1. Online exercise seminars
Online fitness programs are held once a week for a total of eight sessions. Each session includes a 5 ~ 10 minutes seminar on muscles, fat, nutrition, and rebounding, followed by muscle-group-specific training, full-body circuit training, and core training. Seminars are available both as a live stream and on-demand so that employees can participate when it is convenient for them. Participants are given points for health support tools.

2. Walking campaign
Walking campaigns have been held four times a year in collaboration with Olympus' health insurance association. Employees sign up for each campaign and keep a record of their target number of steps and level of achievement during each campaign period. Those who reach their goal are given points for health support tools or gift vouchers.

3. Distribution of the Get Healthier Newsletter, health information for employees
To encourage employees to lead healthy, vigorous lives, each month Olympus sends out the Get Healthier Newsletter by email, providing health information and other topics.
About the Sports Yell Company Certification
The "Sports Yell Company" program is a certification system of the Japan Sports Agency, which certifies companies that actively promote measures to improve employee health by encouraging and supporting sports activities. Certification has been conducted annually since 2017.
About Olympus
Olympus is passionate about creating customer-driven solutions for the medical, life sciences, and industrial equipment industries. For more than 100 years, Olympus has focused on making people's lives healthier, safer and more fulfilling by helping to detect, prevent, and treat disease; furthering scientific research; and ensuring public safety.
Olympus is headquartered in Tokyo, Japan, with more than 30,000 employees worldwide in nearly 40 countries and regions.
For more information, visit www.olympus-global.com and follow our global Twitter account: @Olympus_Corp.
* Products or devices presented include future technology which may be pending regional regulatory approval and are not available for sale in all regions.
* The contents in this website including products availability, specifications or prices are the information as of the date of announcement and are subject to change without prior notice.
* Information is intended to be presented to the media, shareholders, investors, and other interested parties. Information about our medical products (including products currently under development) included in this website is not intended for advertising or medical advice.
* Olympus Corporation assumes no responsibility for any damage resulting from the use of this material.
* All company names and product names mentioned in this website are trademarks or registered trademarks of their respective companies. ® and TM marks are not specified in this website. All trademarks and registered trademarks are the property of their respective owners.