Olympus Names Wenlei Yang the Newly Established
Chief Diversity, Equity and Inclusion Officer
A key driver for future business success in line with the company's newly launched DEI strategy
May 29, 2023
TOKYO, May 29, 2023 - Effective June 1, Wenlei Yang will be named Chief Diversity, Equity and Inclusion Officer for Olympus Corporation (Olympus), a global MedTech company committed to making people's lives healthier, safer and more fulfilling.
In this newly established role, Wenlei will drive, oversee and implement initiatives related to Olympus' new Diversity, Equity and Inclusion (DEI) directions set as part of the company's global ESG strategy announced on May 12, 2023. The company will deepen measures to fully realize the DEI principles in all facilities worldwide to foster a healthy organizational culture.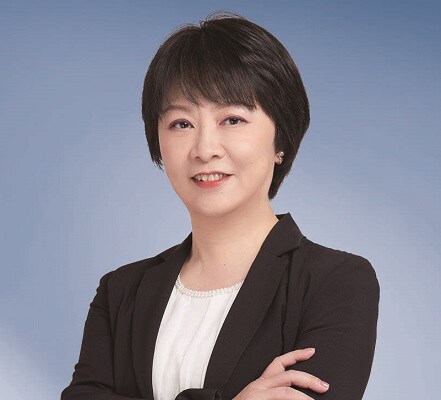 Wenlei Yang
Wenlei joined Olympus in 1992 and held various roles during the following 18 years, mainly in global sales and marketing positions across China, Hong Kong and Japan. In 2010, she was assigned Head of Sales & Marketing Division and General Manager of the Imaging Business and General Manager of Olympus China. Wenlei was then appointed Regional Representative Officer, China in 2019. In 2023, she was appointed Regional Representative Officer, Japan. Moving forward, Wenlei will continue to represent Japan as the Regional Representative Officer and will also lead initiatives related to Olympus' global DEI strategy.
"Both employees and society hold expectations of DEI that are constantly evolving, and as a leading global MedTech company, we must remain informed of global trends and implement appropriate solutions for Olympus to meet the expectations of our stakeholders," said Shigeto Ohtsuki, Olympus Chief Human Resources Officer. "The creation of this new role will ensure a strong global governance structure for our DEI program. Together with Wenlei's multilingual skills and extensive global management experience, her background exemplifies the benefits and goals of being committed to DEI principles. I am confident that Wenlei's seasoned leadership will propel our organization toward our DEI goals."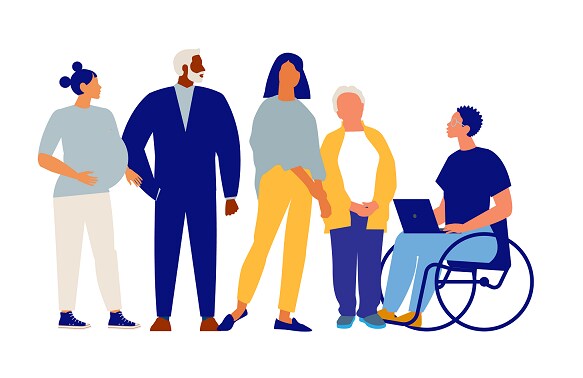 Olympus continuously works to build an inclusive culture and equitable systems, where everyone, including those within the communities it serves, is accepted for who they are, with equal access to opportunities.
The company has formulated a vision and developed a phased plan to advance all aspects of DEI in Olympus. After the foundation is set in the initial phase, company processes and systems will be reviewed through a DEI lens, making DEI part of its daily operations to further contribute to its external partners and the communities Olympus serves.
Four key themes are prioritized at the global level under the DEI strategy1
Gender and Life Priority
Further support for women employees and all care takers2 that may have time constraints due to personal life events.
Nationality and Culture
Increase diversity and ensure equitable access to opportunities regardless of nationality, culture or language skills.
Career and Experience
Enhance employee professional experience and broaden the perspective of team and organizational coverage.
Inclusive Environment
Ensure an environment where everyone can speak up freely and collaborate effectively.
To address the four themes, on top of on-going initiatives3, concrete new initiatives will continue to be introduced to global employees.
KPIs and targets to accelerate DEI initiatives
Achieve 30% representation of women in management roles globally and 13% at Olympus Corporation (Japan) by the fiscal year ending March 31, 2028.
Achieve 100% of eligible men in Japan taking parental leave by the fiscal year ending March 31, 2026.
Increase nationality and cultural diversity in the organization and increase employee engagement survey scores.


1 DEI efforts concerning other pillars, including age, race, sexual orientation, gender identity, socioeconomic status, ethnicity, (dis)ability, religion, opinions and political stance are all equally important in Olympus. Further increases in diversity and ensuring equity in each pillar are to be driven in each region, taking regional features into account.
2 Caretakers are people who need to both work and take care of their children, parents, or other loved ones.
3 Includes global DEI training for managers, enhanced work-life balance support for all genders, increased opportunities to apply for global roles, language learning opportunities, and a pilot Peer Learning Program.
About Olympus
At Olympus, we are committed to Our Purpose of making people's lives healthier, safer and more fulfilling. As a global medical technology company, we partner with healthcare professionals to provide best-in-class solutions and services for early detection, diagnosis and minimally invasive treatment, aiming to improve patient outcomes by elevating the standard of care in targeted disease states. For more than 100 years, Olympus has pursued a goal of contributing to society by producing products designed with the purpose of delivering optimal outcomes for its customers around the world. For more information, visit https://www.olympus-global.com/ and follow our global Twitter account: @Olympus_Corp.
* Products or devices presented include future technology which may be pending regional regulatory approval and are not available for sale in all regions.
* The contents in this website including products availability, specifications or prices are the information as of the date of announcement and are subject to change without prior notice.
* Information is intended to be presented to the media, shareholders, investors, and other interested parties. Information about our medical products (including products currently under development) included in this website is not intended for advertising or medical advice.
* Olympus Corporation assumes no responsibility for any damage resulting from the use of this material.
* All company names and product names mentioned in this website are trademarks or registered trademarks of their respective companies. ® and TM marks are not specified in this website. All trademarks and registered trademarks are the property of their respective owners.