Asia Pacific
Thank you for visiting our site. Your questions are important to us.
We will make every effort possible to respond to your inquiry in a timely manner. Please select your area to help us direct your mail.
Consumer Products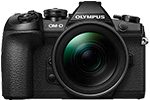 Camera & Audio
The cameras, audio recorders and binoculars are no longer owned or controlled by Olympus Corporation or part of its overall product portfolio. Since January 2021 these products have been transferred to and are being marketed, sold and distributed by OM Digital Solutions.
Medical Products
Medical Endoscopes & Surgical Products

Artificial Bone Replacement Material
Life Science Products
Industrial Products
Corporate Information
Olympus Corporation(Olympus) divested its diagnostic systems business to Beckman Coulter, Inc.(Beckman) as of August 3, 2009. Beckman assumes complete ownership of Olympus's diagnostic systems. Please refer to Beckman Coulter, Inc. homepage
for information.