Consolidated Company Outline
| | |
| --- | --- |
| Company Name | Olympus Corporation |
| Market | 1st section of Tokyo Stock Exchange |
| Stock Code | ISIN: JP3201200007 |
| Established | October 12, 1919 |
| Director, Representative Executive Officer, President and CEO | Yasuo Takeuchi |
| Head Office | Shinjuku Monolith, 3-1 Nishi-Shinjuku 2-chome, Shinjuku-ku, Tokyo 163-0914, Japan |
| Business Lines | Manufacture and sales of precision machineries and instruments |
| Share Capital | 124.60 billion yen (As of March 31, 2020) |
| Consolidated Revenue | 797.4 billion yen (Fiscal year ended March 31, 2020) |
| Consolidated Headcount | 35,174 (As of March 31, 2020) |
Share of Revenue by Business Segment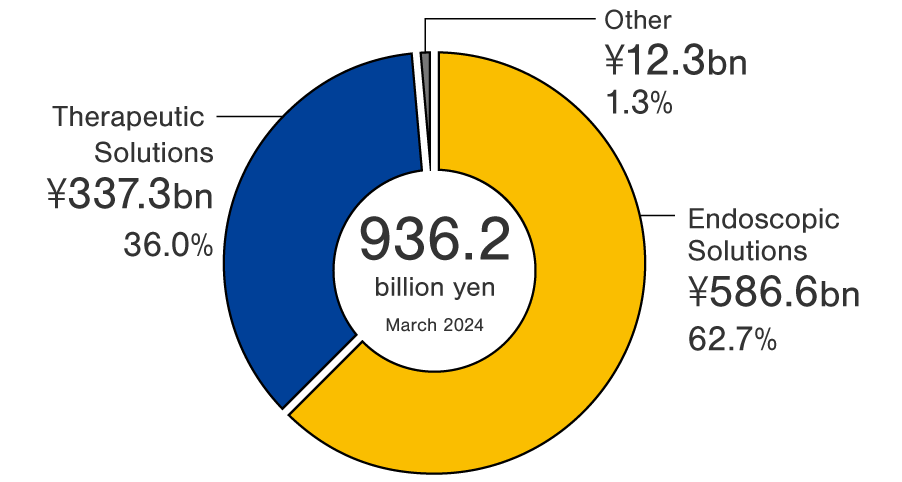 Our largest business domain is medical solutions business.
Medical business consist of Endoscopic Solutions and Therapeutic Solutions. They cover nearly 80% of the revenue. Especially, Endoscopic Solutions occupies the largest part.
See Olympus Medical Business for details
* These figures are as of March 2020. Olympus transferred the Imaging business to a special purpose company managed and operated by Japan Industrial Partners Inc. on January 1, 2021.
Number of Group Companies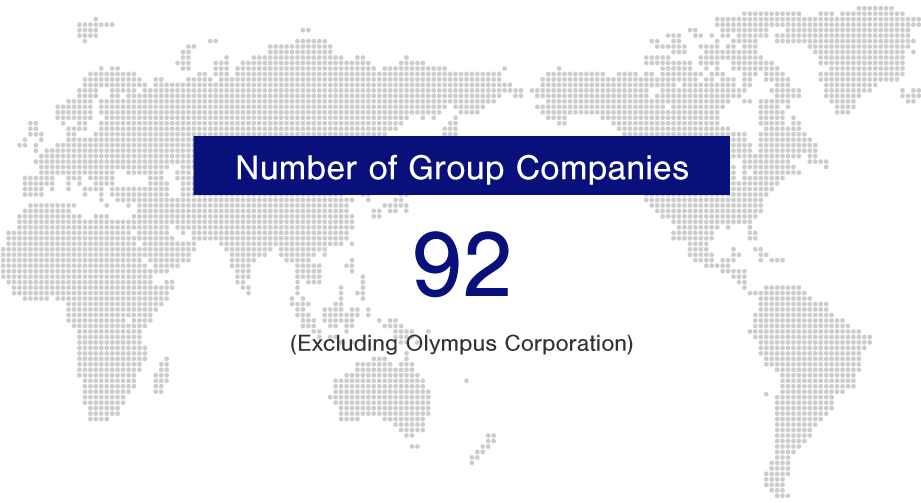 Revenue and Operating Profit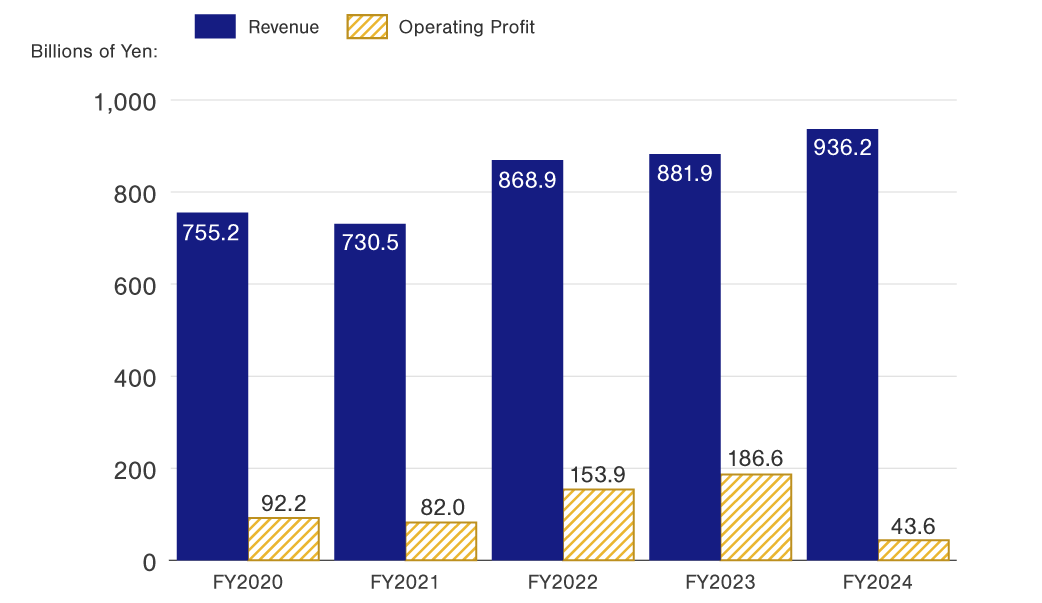 Revenue by Region