Powerful 16.6x Zoom Interchangeable Lens for Travel M.Zuiko Digital ED 12-200mm F3.5-6.3 (35mm equivalent: 24-400mm)
February 13, 2019

M.Zuiko Digital
ED 12-200mm F3.5-6.3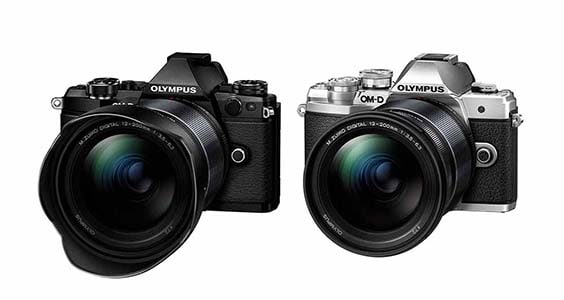 Left: Attached to OM-D E-M5 Mark II
Right: Attached to OM-D E-M10 Mark III (Silver)

---
Olympus Corporation (President: Hiroyuki Sasa) is pleased to announce the M.Zuiko Digital ED 12-200mm F3.5-6.3 (35mm equivalent: 24-400mm), scheduled to go on sale late March 2019. This 16.6x1 high-magnification zoom conforms to the Micro Four Thirds System standard, offering a superb optical design with excellent depictive performance across the entire focal length from wide angle to telephoto in an amazingly compact, lightweight package. It is a high-magnification zoom lens perfect for travel, packing high-speed, high-precision AF into an amazingly compact, lightweight form with a dustproof and splashproof construction.
News Release Details
Main Features
Highest 16.6x1 zoom on an interchangeable lens for mirrorless systems in an amazingly compact, lightweight design
Dustproof and splashproof construction for shooting in any environment
High-speed, precise AF
Sales Outline
| Category | Product Name | MSRP | Launch Date |
| --- | --- | --- | --- |
| Interchangeable lens | M.Zuiko Digital ED 12-200mm F3.5-6.3 | 115,000 yen (124,200 yen Incl. tax) | Late March, 2019 |
1 Highest magnification ratio on interchangeable zoom lenses for mirrorless systems as of February 2019.
Press releases are company announcements that are directed at the news media.
Information posted on this site is current and accurate only at the time of their original publication date, and may now be outdated or inaccurate.