Olympus Unveils the Latest M.Zuiko Digital Lens Roadmap
November 28, 2019
Olympus Corporation is pleased to announce the latest lens roadmap for M.Zuiko Digital lenses that conform to the Micro Four Thirds System standard.
Olympus will continue to expand the M.Zuiko Digital lens lineup which will broaden the field of photographic expression.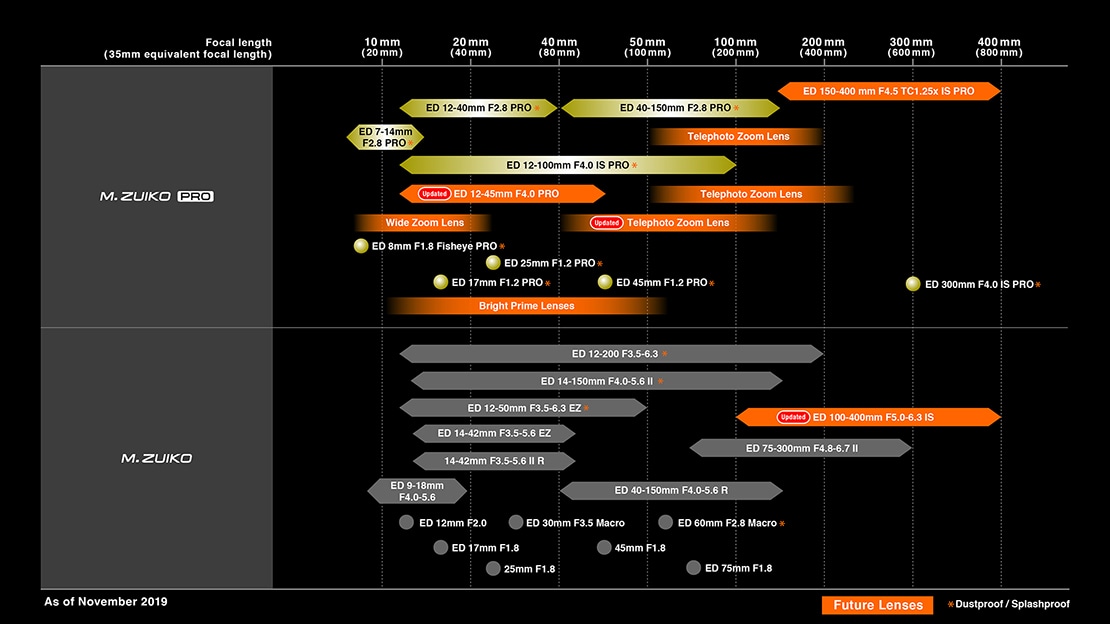 * As of November 27, 2019. Contents of this roadmap are subject to change without notice.
Information posted on this site is current and accurate only at the time of their original publication date, and may now be outdated or inaccurate.