Going-on Diary for Cancer Survivors (Korea)
February 3, 2021
Going-on Diary for Cancer Survivors (Korea)
Event Name
Going-on Diary for Cancer Survivors (Korea)
Cooperation
Olympus Korea Co., Ltd., Kyung Hee University Medical Center
Date
16 Nov to 11 Dec, 2020
Venue
Korea (Online)
Participants
16 cancer survivors
Event Outline
Going-on Diary was launched to improve mental health and quality of life of cancer survivors. In this program, cancer patients wrote a short diary on their smartphones for the purpose of improving their mental and emotional health. The topic of the diary was presented by a medical social worker (e.g. the happiest thing today, tomorrow's goal, my strengths, etc.). Regular online meetings were also held to build the bonding among participants facilitated by a medical social worker and Olympus. We will hold an exhibition and completion ceremonies in the hospital.

* All programs run non-contact due to COVID-19.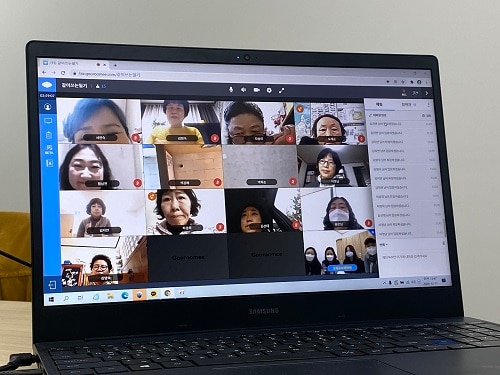 Online Meeting
Link
Information posted on this site is current and accurate only at the time of their original publication date, and may now be outdated or inaccurate.